If you haven't yet registered an account go here: xmpp.is/register
If you don't have Pidgin you can get it here at pidgin.im, it is the most common Jabber/XMPP client and works great. We also recommend you use OTR which will ensure your conversations can't be deciphered even if our systems are compromised. You should go here xmpp.is/docs/general/otr for our guide after you've signed up for an account.
When you have installed Pidgin, open it and go to Accounts > Manage Accounts and press "Add". This should show up and fill out the details to connect to your recently created account. This is an example: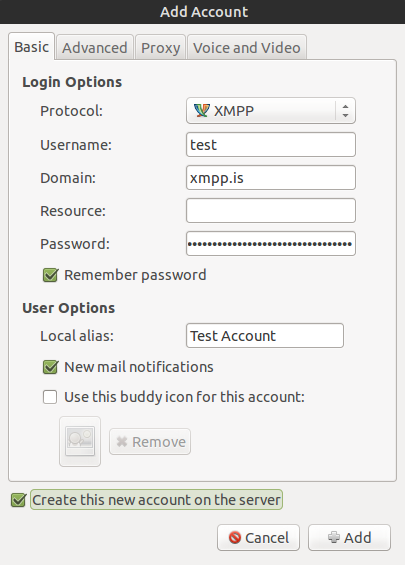 After filling out the above with your details, press "Add". It should now connect, and you will be on your new XMPP account!